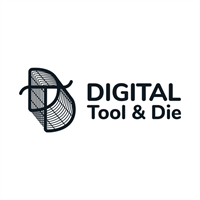 Established in 1989, Digital Tool & Die Inc. is privately owned and located in Grandville, Michigan.  Specializing in design and fabrication of world-class sheet metal stamping dies, roll forming, fixtures, fabrication, and special applications to meet the industrial needs for automotive, furniture, prototyping, appliance, and U.S. Military.
Jesse Strzyzewski, Project Manager & Paul Carver, General Manager
Why would you recommend other teams experience "The Five Behaviors of a Cohesive Team?"
How did working with EdgeWise create alignment between Leaders and owners of the company, and promote autonomy in the day-to-day operations?
What is the impact of a dysfuntional team member on an organization, and how did EdgeWise help resolve it?
How does your team work most differently now, than before you worked with EdgeWise?
What has been the biggest impact of working with EdgeWise Strategies?
How was working with EdgeWise different than your experience with other consultants?
How did you feel initially about working with another "consultant"?
JOB BENCHMARKING - PROFILING - CANDIDATE MATCHING

From modest beginnings, the story began in 1955 in Walker, Michigan. With a strong work ethic and a commitment to excellence, it wasn't long before those friends had carved out a niche and began to make a name for themselves in the tool and die industry.
Leo Raap, President & Owner
Why do you think we were able to get buy-in from a skeptical leader on your team?
What was hard about the hiring process before we worked together?
How did our hiring tools & process impact your ability to get the BEST person in the right seat for a key role?
How did the hiring tools continue to help after the new team member joined?
Overall, why do you think our process works to get you the BEST people in the right seats?
How is working with Edgewise different than working with other consultants?
Why will you work with EdgeWise again?
How effectively did we work with your other outside advisors involved in the process?